Instead of doing that consumerist frenzy holiday shopping thing, why not have an Occupy weekend in NYC? There are important and fun events all weekend on student activism, recovering from Sandy and what's next for Strike Debt. Still not dead, folks.
On Friday, support the excellent occupation by Cooper Union students by participating in the book block: a parade of books as shields. Make your own from 12-1pm on Friday December 14 at Cooper Square (7 East 7th St) and then join in the discussions on the future of student activism from 1-3pm and who knows what might happen next.
Saturday Dec. 15
This is important. Here's a call from the Occupy Sandy people taking on mutual aid in Staten Island with people from the local community: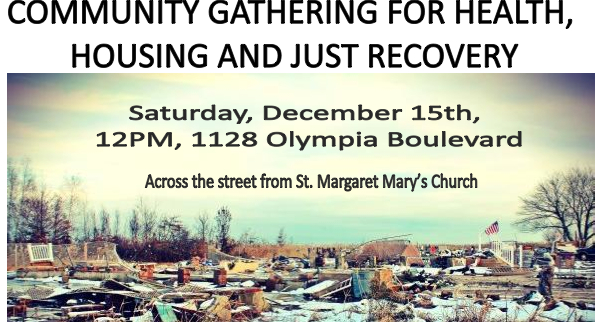 On Saturday we, the residents of affected areas of Staten Island, will come together and make our voices heard as part of a citywide day of action.  We invite you to come hear our stories and go on a tour of our neighborhood, a tour of destruction. We will open our community and our homes to show the world what is really happening in Staten Island. Hurricane Sandy was a disaster, but the lack of government response is shaping up to be another kind of catastrophe. We deserve better and we demand answers and action.
Go! and take your friend the journalist/blogger/film maker to publicize this to the max. Houses in NYC are getting devastated by black mold, just like people were in New Orleans after Katrina. You have to demolish all the walls to get rid of it. FEMA and co are offering nothing but loans. The obvious hope is to create more upscale housing and offices on these sites, although they will equally obviously flood next time as well.
Sunday Dec 16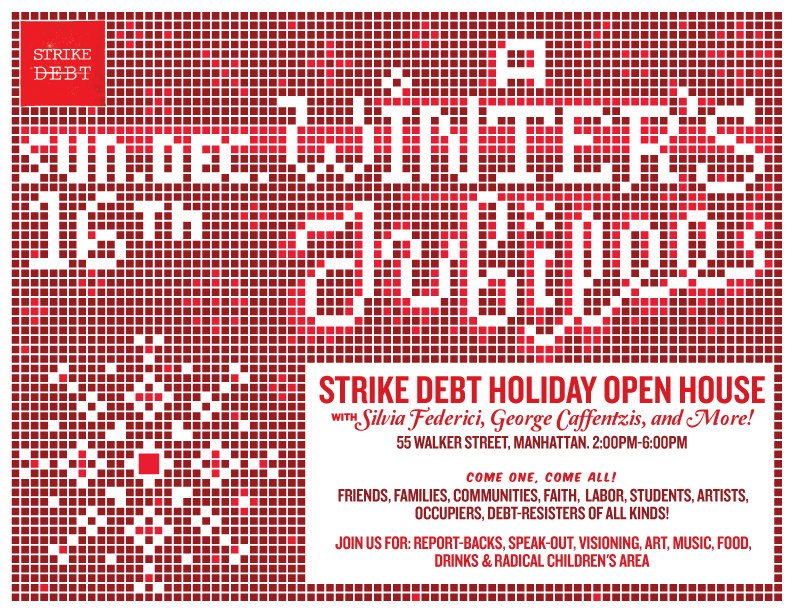 Not tired yet are you? Good. So go to the Strike Debt Winter Jubilee. This is not another debt abolition event, it's an introduction to what Strike Debt does, and hopes to do in the future, as well as a seasonal secular celebration of a year of being undead. See you there!