Did you miss Occupy 2012? Do you miss Occupy? Me too. It seems like time, finally, to look back, to collate, collaborate and continue.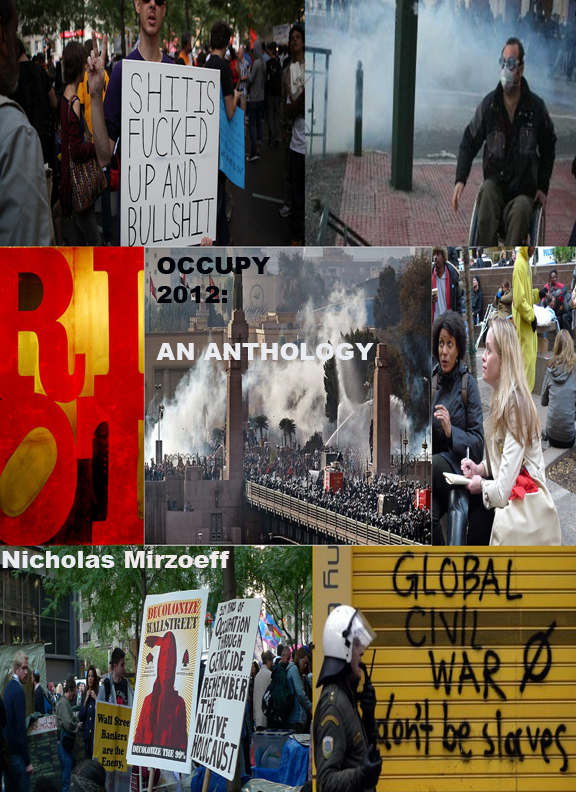 Inspired by once again seeing John Akomfrah's beautiful art installation for Stuart Hall, An Unfinished Conversation, I decided to reopen the unfinished conversation of 2012. So I'm in the process of making an e-book anthology of posts from Occupy 2012. It has five sections: visuality, race and empire, debt, days of action and the climate catastrophe. Each section has six to twelve posts and is about an article's worth of material. Put together, it's about the length of the average book. I hope it might be useful for some in revisiting what happened, perhaps for workgroups, discussion, teach-ins and so on.
I'm going to move on from there to a collaborative conversation with the title After Occupy: What We Learned. The idea here is to post a series of thoughts about key themes in my own militant research and ask people for feedback, comments, ideas and corrections. I'll post one every week or so, not at the hectic pace of Occupy 2012. Then the posts will be revised in light of all the comments and reworked into a second e-book.
Both books will be open access, free, libre. If people have thoughts about what format works best, do let me know. There'll be one more post from Occupy 2012  that will have links to the anthology and the new project. Looking forward to talking with you all again.
Happy New Year.