"Let us begin by the impossible."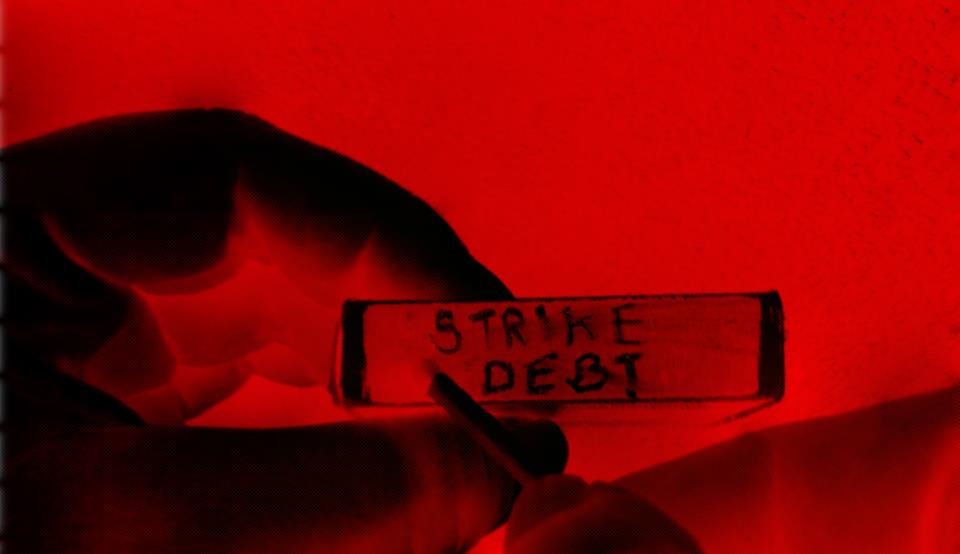 A fourth Strike Debt Assembly today in New York found itself in a problem that it defined as organizational: what to do next? Or first? Or in what order? If you were there you would have heard people say many things related to time, such as "Time is of the essence." Or, "We have no time." There was a sense of repetition, we've been here before. It was experienced as frustration. I would suggest that it is, as befits an Occupy Theory project.  more of a theoretical problem.
Any economy is a distribution and a sharing of what there is, according to the law (nomos) within a household (oikos). In Roman law, the holder of authority is the auctor, precisely the person that decides this distribution. By definition, that person was a patriarch, the male head of the household, whose word controlled animals, slaves, women and children.
There is a certain frustration, then, in giving time to a leaderless association like Occupy that refuses authority and does so in part by refusing to meet inside (oikos) and by challenging the distribution of what there is to be seen and said. This is, then, a gift that cannot make itself present. Or a present, even.
And in the matter of debt, what is taken is also time. Debt is measured in time: a 30-year repayment perhaps, a monthly minimum, a daily calculation of interest. It is circular and it is  without end. In my own case, I have come to realize that the debts that I have will be resolved by my own death, the end of my given time. An uninsured chef suffering from leukemia, cited in a Times Op-Ed today, hoped for his own death so as to spare his family debilitating posthumous debt.
So we are faced with an impossible equation: we give time to something that cannot accept it in order to reclaim some of our given time. These are, then, the reasons for the impossible demands of Strike Debt. Debt has to be abolished, not forgiven. For if it is "forgiven," an obligation remains on those so forgiven to live up to forgiveness. We see intense resistance to such apparently unearned gifts that were part of the formation of the so-called Tea Party, when a white guy from Chicago railed against people of color getting mortgage support. So there is now an automatic mediatization of radical right demands that no time be given to anyone who has not "earned" it.
Yesterday in Bed-Stuy we talked about abolition in terms of the abolition of slavery: how slavery appeared to be essential to the economy right up until the moment of its abolition; how Reconstruction reimagined the place of the public in ways that we still have not lived uo to 150 years later; and how Stop-and-Frisk continues to inscribe certain people as inherently criminal and part of the economy only on sufferance. We reminded each other that, just as enslavement was social death, so too is debt that treats lives as disposable but banks as eternal.
Today I am reminded of the means of "forgiveness" inherent to slavery. When a slaveowner died, he would sometimes free those of the enslaved he liked or had fathered. These emancipated folk had to carry papers at all times to prove that they had been freed, papers that were not always given credit. You do not make demands on systems like this, systems that discount people from their status as people to being chattel or criminal.
You recognize that impossible demands require a given time: a breaking, a fracturing of the normal course of time. It comes when you least expect it, as it did in Tunisia. Or it comes when those who are subsumed into the impossible category of chattel, debtor, criminal, strike that concept and step into a place in which they are not supposed to be. So the enslaved moved themselves from the slave states to the Union and became not free but "contraband," or stolen property. They had, impossibly, stolen themselves. Impossibly, they had abolished enslavement.